Hello friends,
Today, I'm bringing to you, 'The Greatest Showman' book tag. I was eager to post this tag today specifically as a year ago today, this wonderful masterpiece of a movie hit the big screens. I proceeded to see it six times in the movies and fall completely in love with the soundtrack. It is officially one of my favourite movies and movie soundtracks of all time, so I could not pass up on marking the 1st anniversary of this movie with a fun book tag.
The creator of this tag is NightlyReading. But, I came across it on Victoria's blog a few months ago and yes, you guessed it, I have waited till now to post it, just to celebrate the movie's 1st year in the world.
Now, without further ado, let's jump right into this. Preferably with the soundtrack blasting in the background.
THE GREATEST SHOW | In which the intro is amazing?
This one is easy, I absolutely adore the intros to all the books in 'The Bone Season' series. Samantha Shannon just nails them every time and they never fail to hook me right into the story.
"I like to imagine there were more of us in the beginning. Not many, I suppose. But more than there are now." – Samantha Shannon.
A MILLION DREAMS | In which things get a little too dragged?
The first one that pops to mind is 'Restore Me' by Taherah Mafi. I've mentioned this before in a tag and I'm sad every time I think about it. I really wanted to love this book, because I adored the 'Shatter Me' trilogy. This book wasn't awful, but when I was reading it, I felt like massive chunks could have been cut from the story and it probably would have made it a bit more enjoyable.
COME ALIVE | In which there's a good plot twist?
A book series comes to mind for this question. It's a companion series by Jackson Pearce. Her series consists of fairytale retellings, and they all connect in a really cool way that you don't really notice till maybe the third or fourth book. I'm not sure if that counts as a plot twist, but I didn't see it coming, and it was such a pleasant surprise when it was revealed. The books in this series are; Sisters Red, Sweetly, Fathomless and Cold Spell. These are some of my favourite fairytale retelling books to date. I read them years and years ago, but they were such fun, quick reads and I would highly recommend them.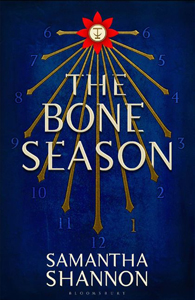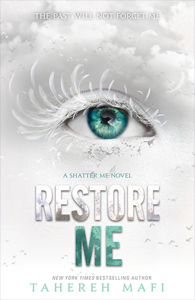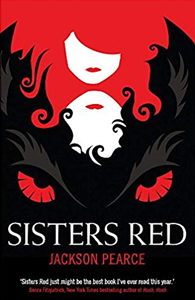 THE OTHER SIDE | In which a Villain turns into a good guy or vice versa?
'Falling Kingdoms' series by Morgan Rhodes. I say series, because it takes a few books for the transition to happen. There's a particular character who was a villainous twerp, but soon develops into such a fantastic character. Whilst said character still keeps some of his evil traits, he has good motives and develops really well from his past actions.
NEVER ENOUGH | In which you hate the love triangle?
I'm going to choose 'Falling Kingdoms' series by Morgan Rhodes again, because there's a romance that develops between some of the side characters and it bugs me endlessly. I don't particularly hate any love triangles. At least, none come to mind. But, the romance that blossoms between some of the (many) background characters in this series bugs me just a little. I felt like their romance came out of nowhere, but thankfully it didn't take away from the enjoyment of the books.
THIS IS ME | In which representation is amazing?
I've always considered the 'Shadowhunter Chronicles' by Cassandra Clare to have very good representation. 'City of Bones' was the series that got me hooked on YA way back in 2007 and it was the first book/series I'd ever read with LGBT characters in it. Cassandra Clare's most recent series, 'The Dark Artifices' has the most representation than any of her other series and I absolutely adored that about the series. In 'The Dark Artifices' we have gay, bisexuality and transgender representation. One of the characters even has a minor case of Autism and that's something that I've rarely seen represented in books before.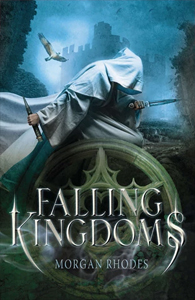 REWRITE THE STARS | In Which It's 'Us Against The World' (Not Necessarily Romantic)
'The Night Circus' by Erin Morgenstern is definitely my answer for this one. One of my favourite books of all time, and one that is definitely due a re-read in the near future. Our two protagonists are young magicians who are entered into a magical duel by their Masters. This presents a major problem when they fall passionately in love with each other. But, only one can survive the duel and the games must play out as the stage for their duel – a mysterious circus – hangs in the balance.
TIGHTROPE | In which the love triangle took a wrong turn?
'The Remnant Chronicles' by Mary E. Pearson is the first book series that comes to mind. I loved the twist in the first book when you didn't know which character was the Prince, or which character was the Thief. However, in the second book, once we figure out who is who I feel that the romance took the wrong turn.
FROM NOW ON | In which the protagonist only gets their stuff together in the end?
Honestly, I'm having a hard time picking a specific book or series for this one, because I believe most protagonists will go through development and "get their shit together" towards the end. But, if I had to choose, I think I'd say Aelin from the 'Throne of Glass' series by Sarah J Maas. I didn't enjoy Aelin's character when she was introduced into the series. I liked her at first, but after the third/fourth book, I did not to like her as much (If you've read the series, you might know what I mean/why I felt this way). But, when reading 'Kingdom of Ash', which is the last book in the series, I really started to see her character mature and focus on the task at hand — saving her kingdom. When she began taking action, my mind started to change about her. By the end of the book I really enjoyed her character again, which made me very happy.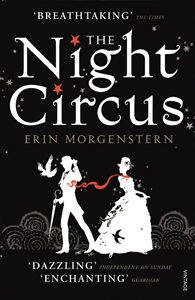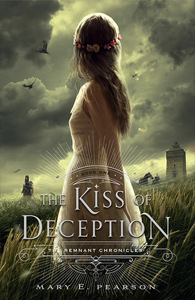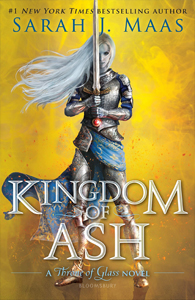 And that's the end of the tag!
I'm going to tag; Alisha, Beth, Connie, Kate and Vicky.
I hope you enjoyed these answers, and if you want to answer any of them yourself, then please go ahead and leave a comment. I'd love to know what books you'd choose.
•
Check out my other social media…
Instragram | Twitter | Tumblr
1